Insurance

Companies:
Partner & Referral Programs
Go through any of these programs for a streamlined process - no need to wait for appraisers to come out and review the estimate. All estimates and photos sent to these partners and programs are viewed remotely and quickly, getting your vehicle through the shop quicker.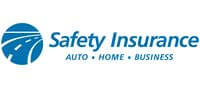 We

are acknowledged as a
reputable body shop
We are on the referral list for most insurance companies. The following companies recommend our shop for your collision repairs:
Allstate
AIG
Ameriprise (IDS Property Casualty)
Amica Mutual
Arbella Mutual
Citizens Insurance (Hanover)
Commerce Insurance
Electric Insurance
Encompass Insurance (Massachusetts)
Farm Family Casualty
Fireman's Fund (American Automobile Insurance Company)
Geico
Harleysville Insurance
Liberty Mutual
Metropolitan Property and Casualty
NGM Insurance
Norfolk & Dedham Mutual Fire Insurance Co.
Occidental Insurance
OneBeacon
Peerless Insurance
Plymouth Rock Assurance Corp
Praetorian Insurance
Preferred Mutual Insurance Co
Premier Insurance Company of Massachusetts
Progressive
Quincy Mutual Fire Insurance Company
Safety Insurance
State Farm
USAA
Vermont Mutual
Our

Collision Center in Brockton MA
Collision 24 is a full-service car accident collision center proudly serving the communities of Brockton, Randolph and Stoughton. No matter what kind of service your car needs, we repair every make and model of vehicle and work with all major insurance companies to make sure that you get the best quality parts and service for your vehicle. For service they can trust, residents of the Brockton, MA region choose Collision 24.
Full Service Collision Center
When you are in a car accident, you need somewhere to conduct repairs that will treat your car as if it were their very own, and that's how we handle business at Collision 24. Accident collision services are easy to come by, but quality ones are rare. After an accident, you're dealing with enough stress and worry. You don't need it to extend to the service center performing repair work.
Accident Collision Specialists
Our qualified team of accident collision specialists can handle any kind of body, engine or electrical repair work you need. They will work hard to make sure your vehicle runs like new, no matter what the damage. We have access to state-of-the-art technology and computer systems as well as the most advanced tools and equipment available to make your car look and run like new.
Any Make or Model
It doesn't matter whether your car is a Ford, Toyota, Hyundai, Cadillac, GMC, Chrysler, Chevrolet or any other make or model. Our team of automotive repair specialists are equipped to handle any make, model or year of automobile. All are specially trained in the latest techniques in automotive service and repair and have access to the perfect parts for your specific vehicle.
Make no mistake: When you bring your vehicle to Collision 24, you'll get repair services tailored not only to your specific make and model of car, but to the exact damage suffered. Your car will roll out of our body repair shop looking and running like it just came off the lot.
Preventative Maintenance and Resources
After your car is up and running once more, it's important to keep it running in the long term. Our team will walk you through the repairs made and give you advice and access to a library of automotive articles to improve your knowledge. Through the tricks and tips we offer, you'll be able to avoid damage and dangerous situations in the future, to keep your car looking and running like brand new for a long time to come.
Collision Insurance
One of the toughest parts of working with a car accident collision center can be dealing with your insurance company. You needn't worry about this with Collision 24, either. We work with all major insurance companies to ensure that you get the very best service, paid for to the maximum the policy allows.
If you're ready to get the best possible repairs for your car in the Randolph, Stoughton and Brockton areas, Collision 24 is ready to help. We are open six days a week, Monday through Saturday (Saturday by appointment only); view our service hours and schedule your appointment today.