No two car collisions in Brockton, Randolph, and Stoughton, Massachusetts, are alike, which means the average time it takes for collision body repair varies based on a number of factors.
While there's no clear-cut timeframe for accident or collision repairs, there are some guidelines to follow that can help determine how long the average accident repair should take. To help, the team here at Collision 24 has outlined these points below. Keep reading to learn about them and stay on top of your vehicle's maintenance.
Get a Repair Estimate From Your Insurance Company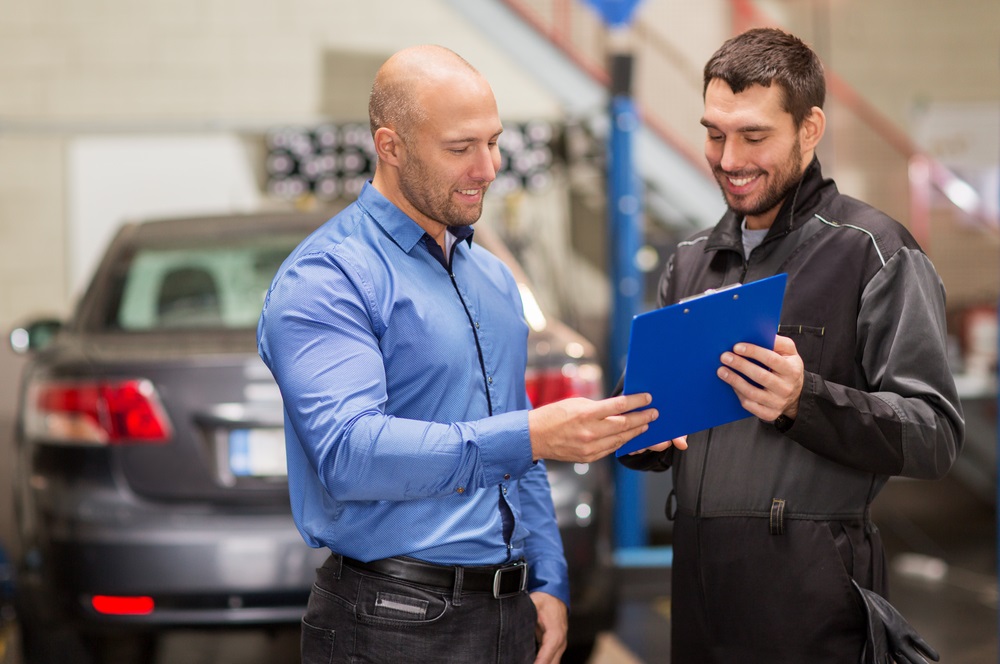 After a car accident, a claims adjuster from your insurance company will estimate the damage to your car and produce a repair estimate.
What is an Estimate?
A vehicle repair estimate is how it sounds. It is a breakdown of the visible repairs needed on your vehicle. Estimates typically include the cost of labor, parts, and if your car is safe to drive/return to the road after an accident. This is the money you or your insurance company will pay to bring your vehicle back to 'like-new' condition.
Getting a collision body repair estimate can take anywhere from two to five days, depending on your insurance company. Your insurance company may also have specific collision centers, like Collision 24, that they prefer you to use.
Keep in mind that the estimate they give you and the time it takes to repair your car can differ for any number of reasons. To get the most accurate estimate, be sure to chat with our body shop in addition to your insurance claims adjuster. Our team will also keep in contact with your insurer through the repair process, so everyone knows what's going on and where your vehicle is in the process.
Evaluate the Damages Your Car Incurred
One of the biggest factors in determining the length of time a repair will take is to evaluate the type of damage your vehicle incurred.
Minor repairs, like replacing a bumper, are relatively simple fixes and should only take a couple of days to complete. However, if your vehicle needs more intensive bodywork, things could take more time. Our collision center strives to accurately address and fix all needed repairs, and sometimes that involves removing certain parts of your vehicle. This will take a bit more time, but it is necessary to ensure your car is properly repaired back to top shape. Our collision repair experts want your vehicle to be as safe as possible when hitting the road again.
How to Determine if Your Vehicle Is Safe to Drive After an Accident
Before you get to a repair facility, you need to figure out how to get your vehicle there. You have two options: getting a tow or driving your car. Driving your vehicle is only safe to do so if your vehicle appears safe enough to drive.
After the accident and everyone has received the medical attention they need, it's time to consider your vehicle. If law enforcement is on the scene, they can help you determine if a car is safe to drive. If not, there are a few signs you can look for yourself:
Smoke from your hood may indicate fluids leaking into your engine.
Leaking fluids onto the road indicates fluid lines in your vehicle are leaking. These can be harmful to you, the environment, and other drivers.
Flat tires. You can't drive on flat tires because your vehicle's wheel alignment may not be correct and cause additional damage to your car.
Our collision repair facility offers 24-hour towing services. After an accident, give our towing service a call, and a tow truck will be dispatched to help. We have mechanics that can determine if your vehicle is drivable and transport it to Collision 24 if it is not. Our towing services can also help you if you have vehicle battery issues or other problems related to your vehicle being unable to start.
Include Factors That Could Delay Repairs
As is the nature of automotive repairs, the exact amount of time or work required may not be determined until said work has begun. This can alter how long the mechanic has to fix your vehicle.
In some cases, once the vehicle is brought into our collision center and closely examined, further repair points may be discovered. Additionally, once certain vehicle parts are removed for inspection, our technicians may determine the repair to be a bit more intensive than initially estimated.
If your vehicle requires the collision center to order additional parts, this may also slow down your car's repairs. Supply chain issues can increase wait times, where a collision center will order a part and experience an extended wait time to receive and install that part.
It's important to keep these factors in mind when estimating the time needed for your vehicle's repair. If something is found to extend your car's visit with our collision center, we'll be sure to notify you as soon as possible so that you can make any necessary adjustments to your schedule. You can also communicate with your collision repair shop and insurance provider during the repair process in case these instances arise.
Average Collision Repair Cost
Along with the length of the repair, the cost for said work also changes depending on the circumstances of the damage. However, there are some factors to include when deducing the estimated cost:
Vehicle's Make and Model: One of the most determining factors for repair costs revolves around the year, make, and model of your car. Newer or more common vehicles consist of parts that are generally readily available, while older or unique vehicles may require parts to be ordered. Luxury vehicle parts may also take longer to acquire since luxury vehicles often require higher performance parts.
Type of Repair: The nature of the repair also plays a part in the price. More detailed work, such as paint jobs, requires more time and thus costs a bit more to complete.
Labor: Mechanics work hard to ensure your vehicle is back in shape and are, in turn, compensated for their efforts. The amount of labor required, as well as the number of technicians involved in the repair, add to the overall cost.
If you have questions about the costs associated with your vehicle repairs, feel free to ask. Our team will break down the estimate so you understand the repairs needed and where the costs are coming from.
Get Collision Body Repair Estimates by Collision 24 Today!
Stop wondering how long your accident repair will take, and instead turn to Collision 24 for help. To discover your vehicle's accident repair time frame, stop by our collision center near Randolph, Brockton, and Stoughton, MA. If you have any questions about our collision services, contact us online, or call us today!
We hope to hear from you soon.